MORE
THAN JUST AUTO SERVICE
Excellence. Integrity. Care.
Auto Repair in Tracy, CA
We Guarantee 5-Star Service
High-Quality Car Care
Welcome to Sprint Motorsports, your top choice in car care in Tracy, CA! We are a full-service auto shop that offers routine maintenance, mechanical repair, and performance upgrades. Our ASE-Certified technicians have decades of automotive service experience and receive ongoing training to stay abreast of the ever-evolving car repair industry so we can work on all makes and models. We invest heavily in our equipment and technology and keep to manufacturer specifications when performing service.
We offer our customers a diverse range of perks, such as our Maintenance & Referral program, courtesy check after every service, a two-year warranty on auto repair, parts, and installation, and so much more. We prioritize your safety and work hard to ensure your satisfaction.
Whether you come in for a quick oil change or brake kit installation, you will receive expert and attentive service as soon as you turn into our lot. You can count on us to give your vehicle the care it deserves. Find out more by giving us a call at 209.926.9333. We are available Monday through Friday!
REQUEST APPOINTMENT
YOUR SPECIAL OFFER
Our 100% Full Synthetic Oil Change Starts At $59.95
Your Choice Of Top Quality Oils: Amsoil, Motul, or Liqui Moly
Our 60 Point Courtesy Inspection
Includes Up To 5 Quarts Of Oil
Includes Service Light Reset
Routine Maintenance and Repair
We are your Trusted Alternative to the Dealership.
As a vehicle owner, you know your car, truck, or SUV needs timely maintenance to stay in optimal condition. We're here to help you stay on track with your preventative maintenance services and ensure your vehicle's operability, safety, and longevity. Maintenance tasks we offer include oil and oil filter changes, tire rotations and balances, wheel alignment, cabin air, engine air, and fuel filter replacement, tune-ups, and fluid corrections for the coolant, brake fluid, and power steering.
We recommend sticking to the maintenance schedule listed in your owner's manual for precise performance; you can speak to a member of our auto repair team for further guidance. If you notice a lag in power, abnormal braking sensations, or unusual noises from under the hood, don't fret! Our auto repair shop offers repairs for all major vehicle systems, including the engine, transmission, brakes, suspension, electrical, heating, and air conditioning. We provide honest and transparent work for all your service needs. To learn more, don't hesitate to call or stop by!
We offer these amenities to our customers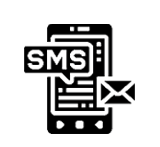 EMAIL & TXT
STATUS UPDATES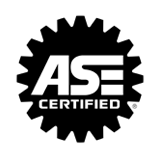 ASE CERTIFIED
TECHNICIANS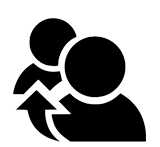 MAINTENANCE &
REFERRAL PROGRAM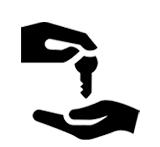 EARLY BIRD &
EVENING DROP-OFF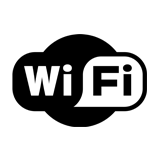 COMPLIMENTARY
WI-FI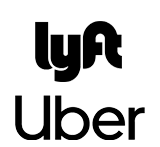 RIDESHARE
RIDES HOME
Performance Auto Shop
One of the most impressive aspects of our auto shop that sets us apart is our performance upgrades. We are passionate about the trade and genuinely look forward to everything that comes with it, whether it be fulfilling your routine tire services, diagnosing suspension issues, or tuning your engine for maximum output.
We take a special liking to enhanced performance. We offer performance chip upgrades, ECM tuning, customized track builds, race package installation, suspension enhancements, and fabrication. We even provide aesthetic improvements with custom wheels, metal fabrication, window tinting, and more.
We work with some of the best performance parts manufacturers in the industry to ensure high-quality craftsmanship, including but not limited to Dinan, APR, StopTech, and REMUS. This is just a glimpse into what we can do for you and your ride. We invite you to contact us to learn more! We look forward to exceeding your expectations with professional and personable car care at 280 E Larch Rd Ste 109, Tracy CA 95304.
Learn More About Our Shop
WHAT OUR CLIENTS SAY
All Reviews
All Reviews
Came in for a coilover adjustment only to discover I had a bad RR wheel bearing. James was able to order the parts same day and fix it for me. My car is sitting perfect now highly recommend this business!
Looking for a
Porsche Certified Service dealer / shop that specializes in Porsche here in the Central Valley was tough and so grateful to have found Sprint Motorsports in Tracy.
I own a 2017 Porsche Macan. Going to get maintenance at Porsche in Livermore was painful, car is always left for a few days just for an oil change and there's always something that needs repair with them; I can't just bring it in w/out coming out with a 2k bill.
I read the reviews for this sho… Read More
I was looking for a Mercedes Benz specialist who did not have exorbitant service prices
and discovered online this service who were
knowledgeable, easy to discuss
my car's repair and maintenance needs and
clear about the potential repairs, timetable and costs
. My car was repaired a couple days later and all areas needing attention were written with explanations. The two men who own the shop were nice, cordial and down to earth with a
gen… Read More
I enjoyed the prompt, detail-oriented service and the friendly advice from Sprint when I got A/C work done on my '12 Volvo there last week. Their ASE certified staff did the job right the first time, as expected. Service: A/C installation & repair
The people are polite and gentle. Seem to be genuine and honest. Attend phone calls, responds to queries quickly. Keeps the status updated. Give some discounts. They done a good work in my BMW X5. Services: Steering & suspension repair, Steering & suspension replacement
This is a shop run by car enthusiasts.
Working with
Sprint is a breath of fresh air
if you're used to dealing with dealers or normal shops. They'll keep you on the road and
help you with your performance goals
. They don't frown at modified or damaged cars because they know that's part of the game. I come here for all my work on my brand new car because I trust them more than the dealer.
Services:
Transmission, Tires, Steering &
… Read More
Very professional shop. Doubt that there is any shop cleaner than this one. Had tires dropped shipped here by Tire Rack as a recommended installer. They performed an inspection of the vehicle as well and found some issues I wasn't aware of. Recommend them 100%. Service: Tires
Yes. I had new tires installed. I took a gamble that these tires would fit the car. They do perfectly. I used a lift to remove the wheels and put them back on. Services: Tires, Tire rotations, Auto tire replacement
Ive been to shops that say they know what they're doing but never really do care.
When I came to Sprint Motorsports, James and Mike were real cool
respectful and honest gentlemen
! Took me straight to the back and let me see physically what's wrong and how to fix the problem. They don't beat around the bush and try and hustle you like some so called BMW Performance mechanics in the valley do. These guys are
genuine
and I will for sure be le
… Read More
Found Sprint Motorsports online while looking for a local shop that had
experience with bagged cars
. Saw that they also do maintenance type work and not just
custom builds/upgrades
. So I decide to take my daily to them (Chrysler 300 SRT8) which needed a suspension overhaul and Trans/Diff fluid changes. James was
super knowledgeable,
listened to the items I wanted looked at and replaced and gave me a plan going forward. He ended up using all t
… Read More